This site is a fan site for the knife Fällkniven. The Swedish company Fällkniven AB have manufactured knives since the year 1984. They are located in the small town of Boden which lies in the far North of Sweden and the company is a family owned one which brings together techniques which have been handed down across several generations combined with modern technology. Their webpage can be found if you follow this link.
Fällkniven means 'the folding knife' in Swedish. The word is pronounced as in 'elk' with an F placed right in front of it, the word knee as it sounds and ven as in raven without the ra.
Fallkniven was founded in 1984 by Peter Hjortberger and began importing knives first. In 1987, they started designing their own knives and eventually came up with the award winning F1 (more about that later). The company was taken over by Eric Hjortberger who is the owner's son in 2009 and who eventually became President of Fallkniven AB.
Peter Hjortberger adopts a hands on approach to the business and up to this day he still personally answers queries and emails giving the impression of a homely and very gregarious character. Fallkniven are also very proud of their reputation with the King of Sweden using the F1 survival knife as his own knife when going hunting or fishing. The Royal warrant is something which they take very seriously.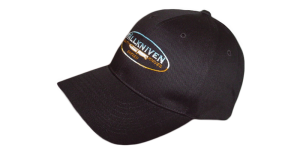 Such is the quality and strength of these knives that they are tested for wear and strength at the Lulea University of Technology and have never been known to fail. Although Fallkniven are famous for their survival knives, they have come up with various other series which can be used for hunting, fishing and even cooking.
One of the most popular users of Fallkniven knives is the Swedish Airforce which uses the world famous and almost legendary Fallkniven F1 as their survival knife. This knife was specially designed for the airforce and took eight years to design. It went into service in the year 1995 and is now known as Fallkniven's most famous and popular model. It has a formidable reputation with knife and survival experts all across the world.
In the year 2000, the F1 was also tested and approved for use as a US Navy survival knife. However the company does not just produce survival knives but also other different knives for different uses such as mining and other similar heavy duty occupations.
Fallkniven have roots which come from the Norbotten area in Sweden where the family firm have been hunters and fishermen for many decades. This brings personal experience to the creation of knives which is unqiue and now making the company one of the foremost manufacturers of knives in the country and also in the world.
The knives which are made of stainless steel are strong and practically unbreakable. Apart from supplying the Swedish Air Force, Fallkniven also provides knives for other branches of the Swedish military. Apart from military approved knives, Fallkniven also produce a large variety of knives for several outdoor pursuits including hunting. One of the most famous knives apart from the F1 is the H1 which is quite aptly named the 'Hunting Knife' by enthusiasts and users alike.
Although Fällkniven is a Swedish company, the production of the knives has been done in other countries including Germany and more recently, Japan. The early F1 knives which were made of ATS34 steel were manufactured in Germany whilst the ones manufactured with VG-10 steel are now being made in Japan.
Fallkniven also has a royal appointment to the Swedish Royal Family, something which the company is jealously proud of. They produce an incredibly varied collection of knives which include fixed blades, exclusive knives, military knives, chef's knives and extra sheaths. Apart from that they also offer a wide variety of services to keep your knife up to scratch and this includes laser engraving as well as a grinding service. The latter is available in Sweden, inside the EU and also outside the EU for different prices. A variety of sharpeners are also available to keep your knife in pristine condition and these range from the C12 which retails for just under 400 SEK to the DF 24 which is only 85 SEK. There are also sharpening stones for the discerning enthusiast which come in various shapes as sizes.
There are a considerable number of first edition knives which are extremely collectible and which are no longer available. Fallkniven prides itself on creating the highest standard knives so these prototypes are definitely collectors editions and should be snapped up immediately if found available. Amongst these one may include the first 200 F1 prototypes and the first 400 Fallkniven H1's which came with stag handles
Fallkniven also develop a number of quality knives in limited editions such as the Tres Kroner series and the Northern Lights series. These knives include some interesting concepts, particularly where the handles are concerned since some of them are even found in Black Oak or an imitation Ivory.
There is also a very active forum on Fallkniven which provides useful information for the knife enthusiast. This may be found here (link).
With a family run business, quality is always paramount. Fallkniven certainly upholds its traditions in every way and demonstrates that even in today's cutting edge and competitive world, it is possible to provide high quality products for the discerning end user.